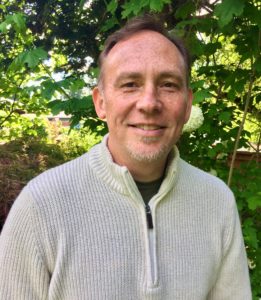 James Trujillo (He/Him)
James, originally from Portland, Oregon has been a UU since 2005 and a member at Olympia UU since 2016. During his time as a UU, James has served as a member of several committees and groups. At OUUC, James has served on the Worship Arts Team and currently serves as president of the board.
Professionally, James has experience in the private, public and non-profit sectors as a consultant and director. James is a proponent for environmental stewardship and social justice.