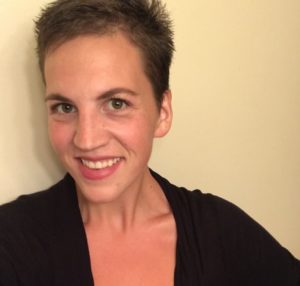 Jo Sahlin
mediaspecialist@ouuc.org
Jo Sahlin (she/her, they/them), is OUUC's first Media Specialist!
Most recently, Jo has been a massage therapist with a private practice in Olympia but has pivoted toward other interests and passions in light of current safety precautions and considerations. Jo brings a previous background in communication and writing, as well as a history of editing and marketing in a variety of fields, to this position.
Jo is starting a Master's program at Washington State University in advanced audio and video software, graphic design tools, new media, and publication layouts—all subjects they are excited to use in this role at OUUC! In addition to their professional and educational pursuits, Jo is active in volunteer roles in organizations like the League of Women Voters of Thurston County and Sweet Adelines International. She is fiercely committed to diversity, equity, inclusion, and social justice in all of these activities.