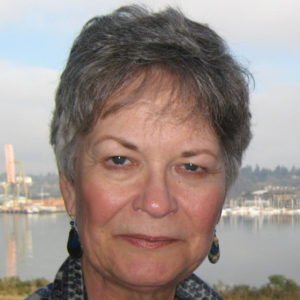 Our Parish Nurse provides health ministry in the congregation – focusing on wellness, wholeness, and support during health crises and life transitions. This volunteer, part-time service is currently offered by Ann Yeo, a licensed Registered Nurse who is a member of the congregation. In addition to her other professional qualifications, she has completed specific training in the mini-specialty of "faith community nursing." As the Parish Nurse, she is ultimately responsible to our Minister.
What services does the Parish Nurse offer at OUUC?
For members and friends of OUUC, she offers free, professional nursing services, including:
Information-sharing and encouragement for optimal health and well-being
Referrals to helpful resources – if requested
Supportive accompaniment to medical appointments – if requested
Supportive visits – if requested
On-the-spot assessment and referral for revealed problems such as abuse or risk of suicide
Acute response (as a Good Samaritan) to accident or sudden illness IF she is present
Involvement in emergency and disaster planning for the community, as requested by the Minister
What services does the Parish Nurse NOT offer?

Provision of medical diagnosis or prescription of medications
Injections, laboratory tests, wound care, or other care that requires direction by a physician, physician's assistant, nurse practitioner, or licensed midwife
Care that would otherwise be provided by a home health or hospice agency
May the Parish Nurse provide services to minors (under age 18)? Both Washington State law and OUUC's Safe Congregation Policy apply here.

In this state, (a) age 13 is the legal age of consent for mental health treatment; (b) age 14 is the legal age of consent for testing and treatment of sexually transmitted infections; (c) there is no minimum, legal age of consent for reproductive health services.

Therefore, the Parish Nurse MAY talk to minors who have concerns about mental health, STDs, birth control, or pregnancy – with or without a parent present. If a parent is not present, the nurse will notify a parent (or the Director of Community and Faith Development) that a conversation occurred; but will reveal no further information unless there's a danger of harm to the minor or others. Any meeting without a parent will occur in a public setting.
How does a member or friend of the congregation contact the Parish Nurse?

In person at the church, when we are together there
By secure phone message at (360) 786-6383, extension 108 · By secure e-mail message at OUUCParishNurse@gmail.com
Via the contact information in the church directory (IF you have access to the directory AND you do not require a secure contact)

NOTE: Contact by text message is NOT possible at this time.
Is the Parish Nurse available 24 hours a day, 7 days a week?

She volunteers her services on a part-time basis; therefore, she is NOT available 24 / 7.

She checks and returns phone and e-mail messages regularly – usually daily. If she will NOT be available for more than a day or two, she will notify the congregation.
What is the professional background of our Parish Nurse?

She is a licensed Registered Nurse, with a master's degree in nursing.
She is a retired Army nurse, a retired nurse-midwife, a former hospice volunteer, a Certified Holistic Nurse, and a member of the Thurston County Medical Reserve Corps.