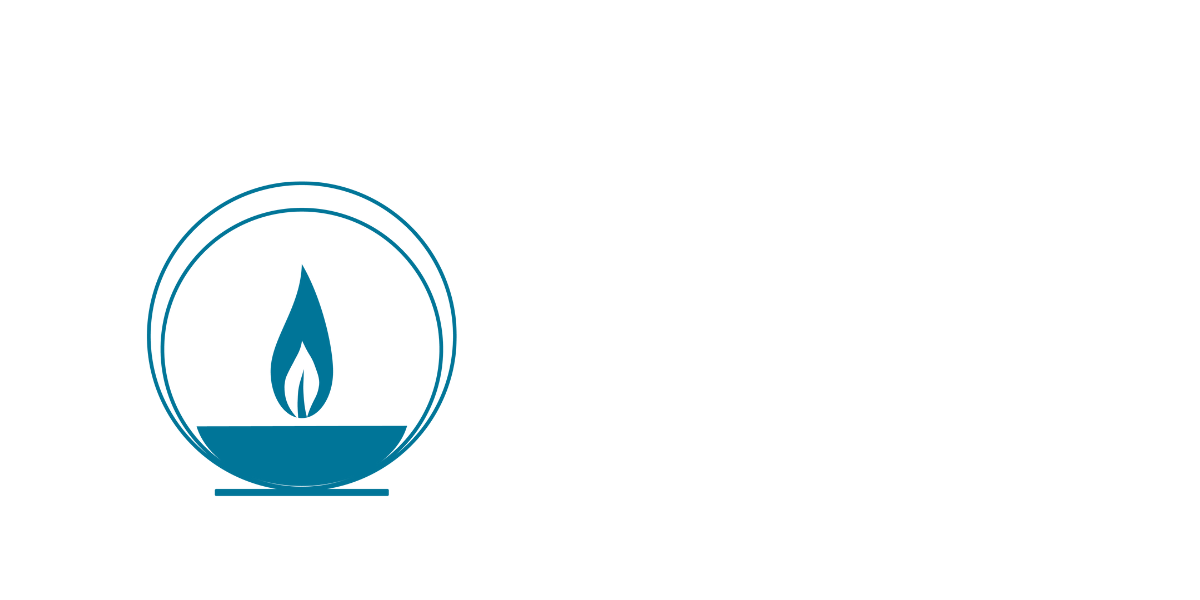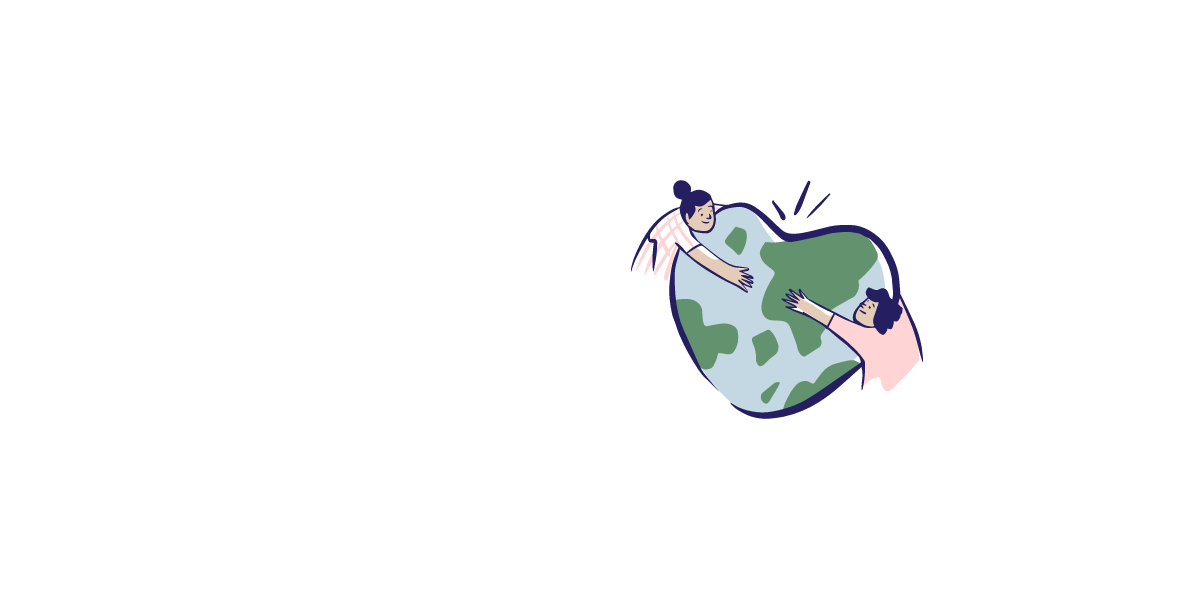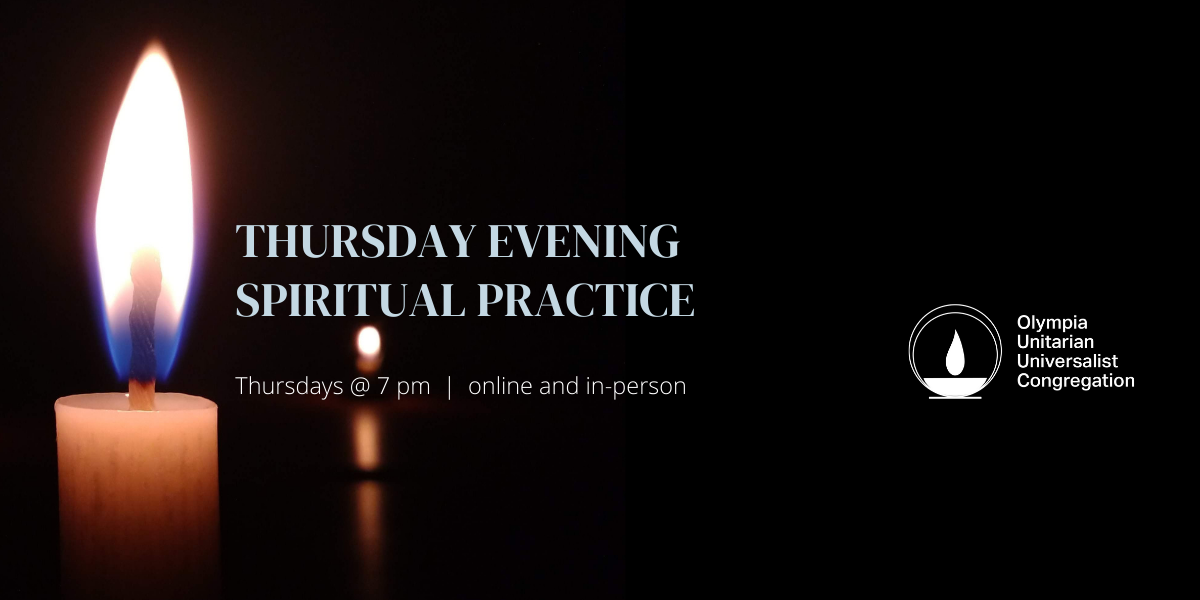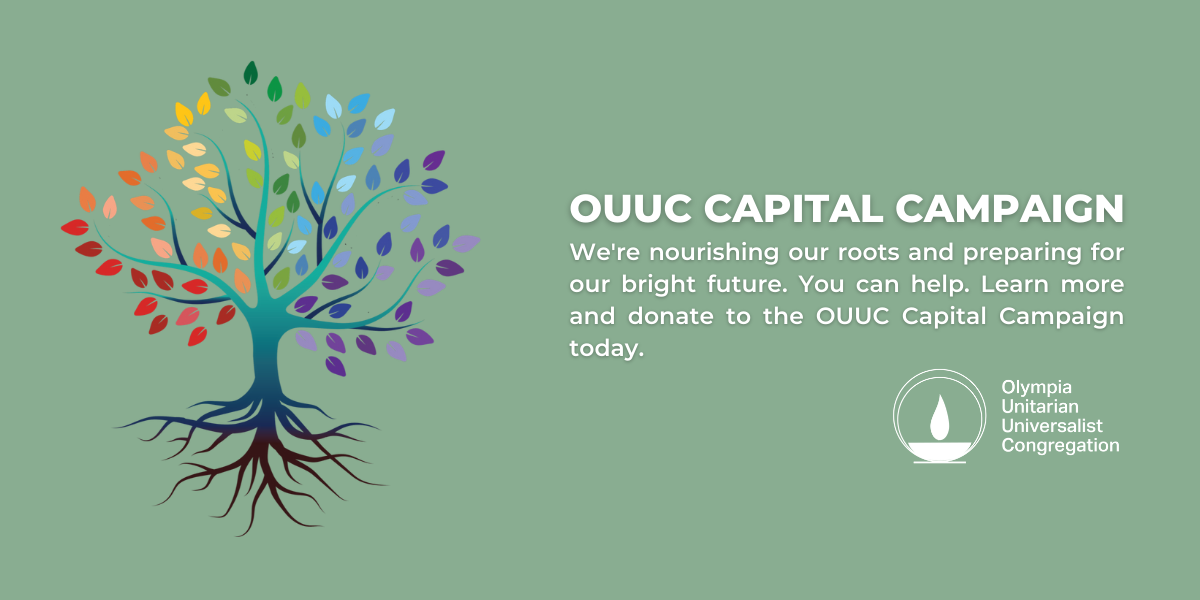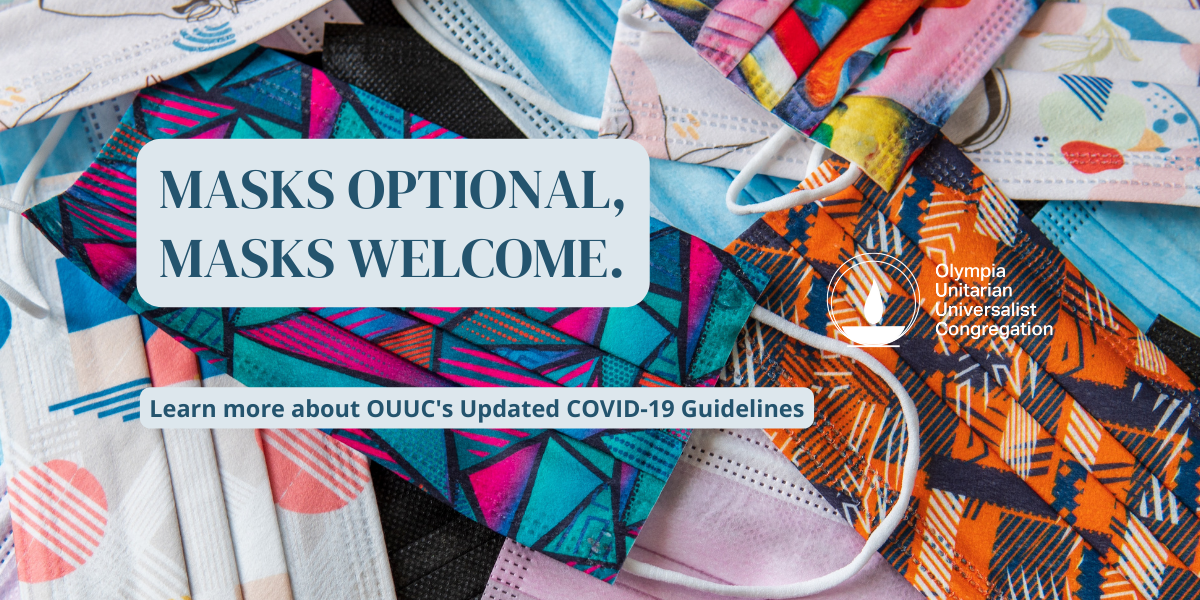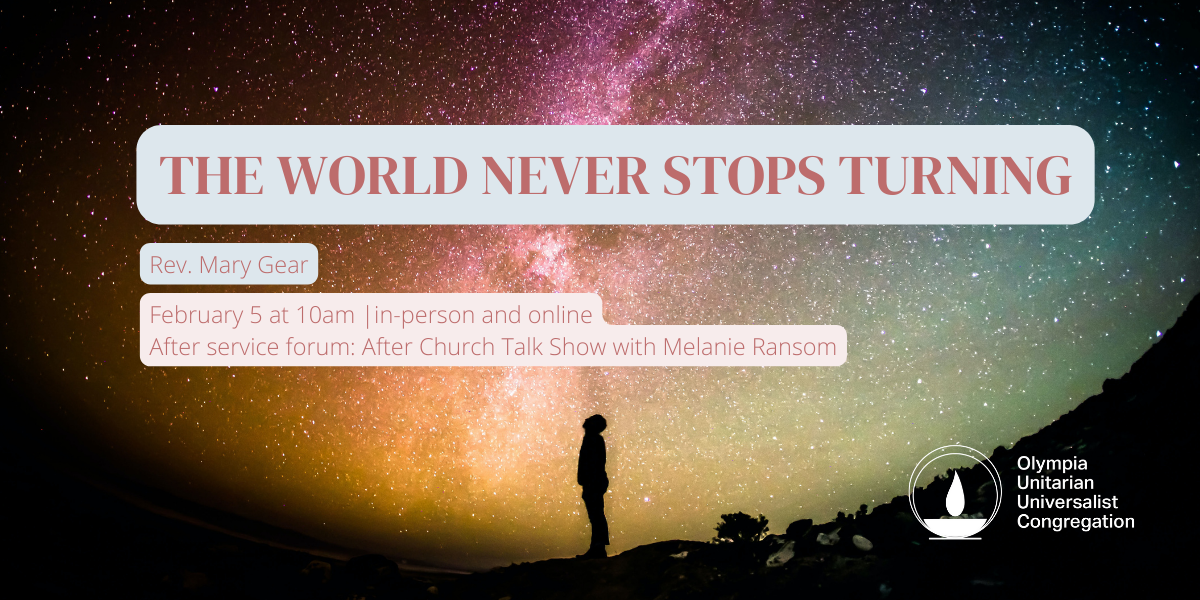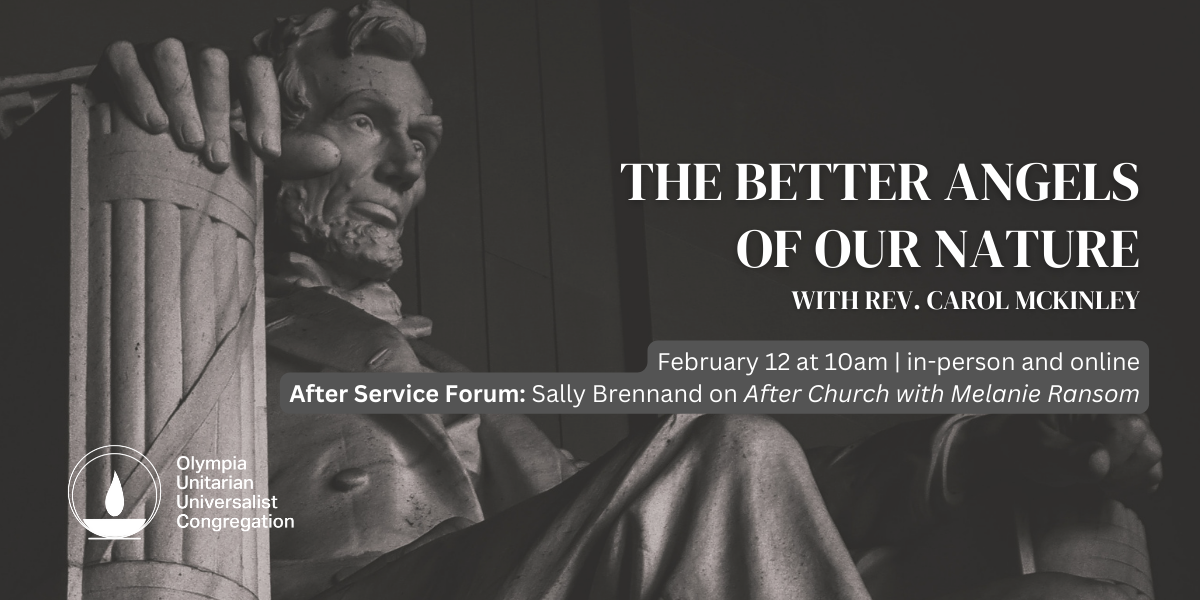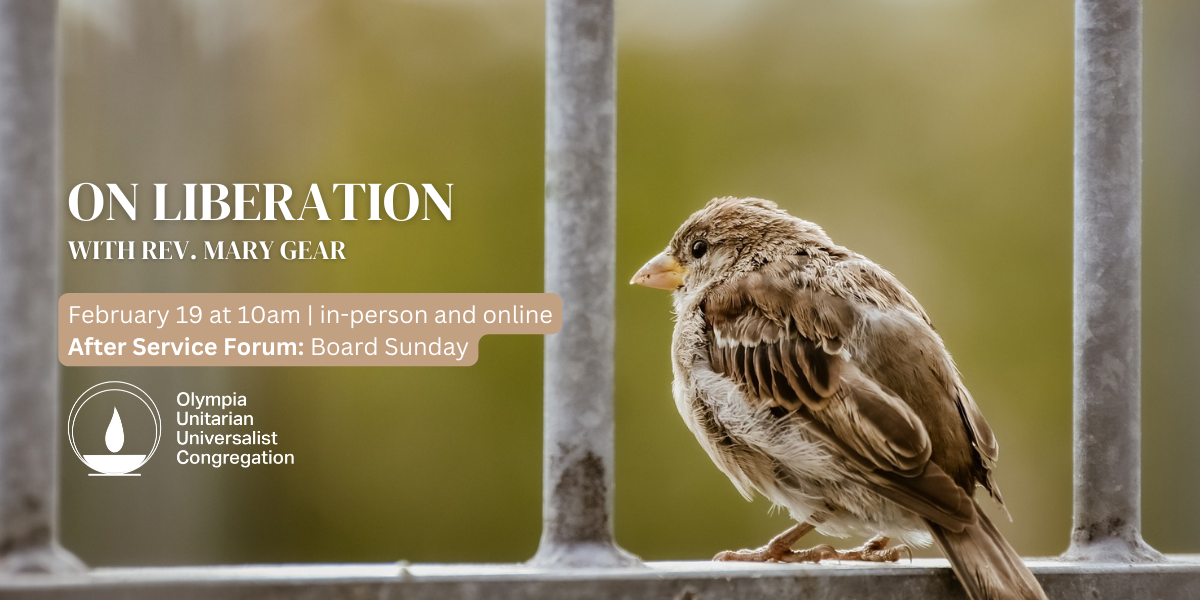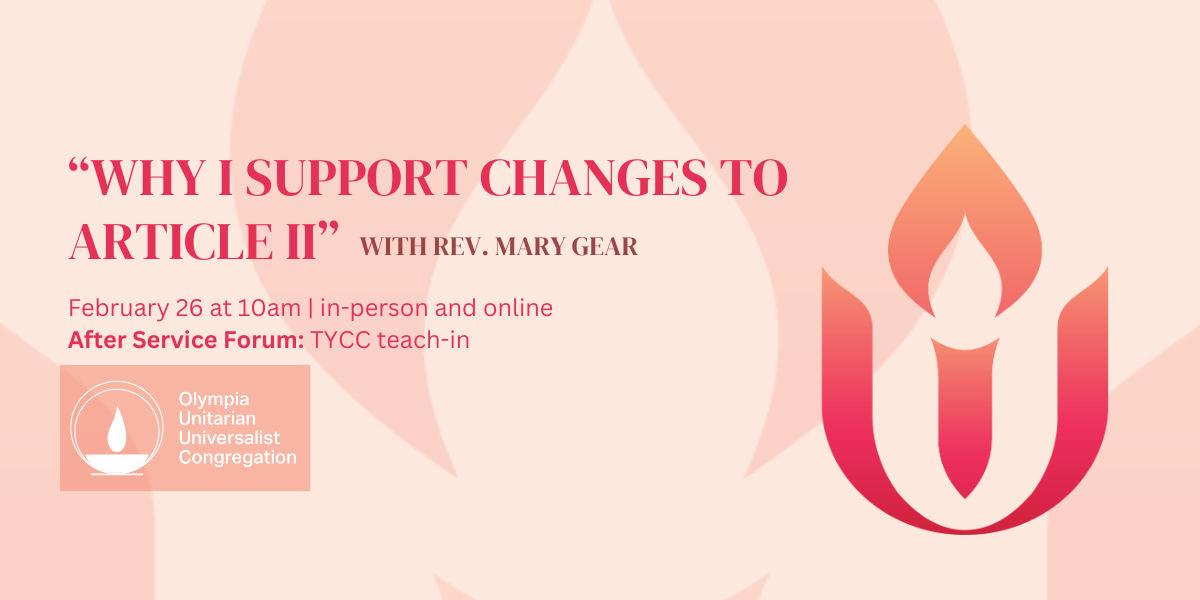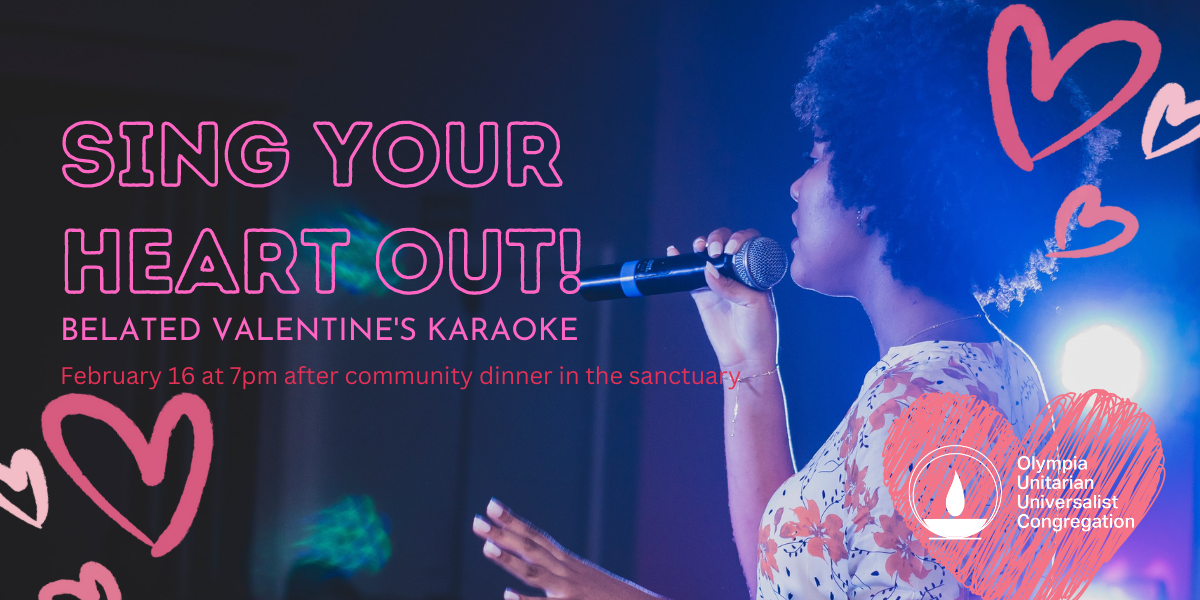 service-title-slider
Online and on-site
Sunday at 10 a.m.
Online and on-site
Sunday at 10 a.m.
Online and on-site
Sunday at 10 a.m.
Mission & Vision
OUUC envisions a loving, just, and healthy world.
Learn more about OUUC's Mission and Vision.
Thursday Spiritual Practice Slider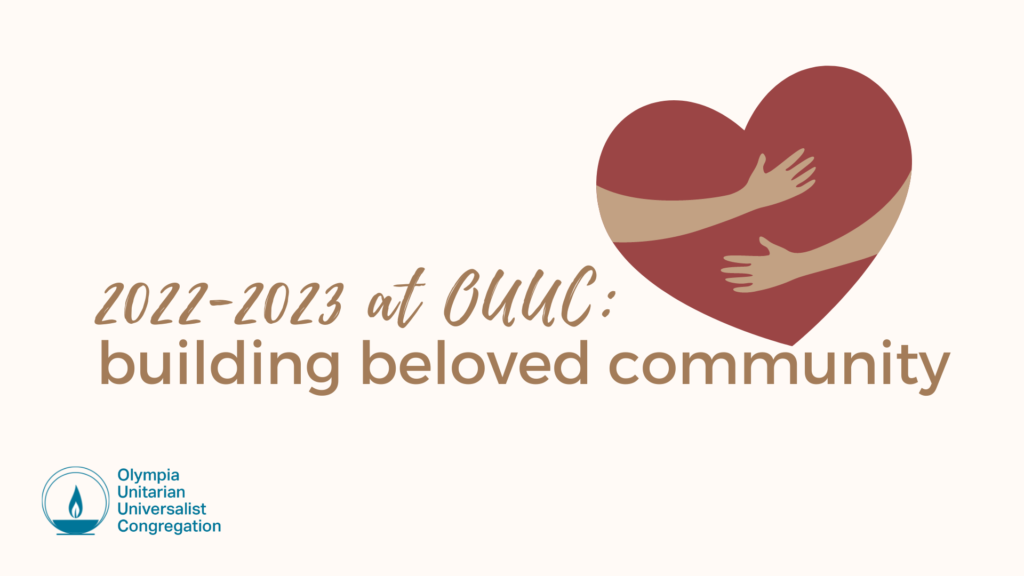 There are many opportunities to connect! To learn more, check the

events calendar

or call us at 360-634-2005.

Multi-platform Worship: every Sunday 10 a.m.
Community Dinners: Thursdays at 5:30 p.m.
Thursday Evening Spiritual Practice: Online and in-person at 7 p.m.
WELCOME!
Here you will find a liberal religious community – a spiritual home where people of all ages engage life's big questions, find purpose and meaning, deepen and live our values, and serve the cause of justice in the wider community.
Latest News
---
Join us in the sanctuary following community dinner on Thursday, February 16 at 7pm for a fun night of karaoke hosted by OUUC Communications Specialist, Andrea Capere. This family-friendly affair will focus of love songs. Shout your love from the proverbial mountaintops or heal your heartbreak through song among friends. All are welcome! Please note:…
Continue Reading Sing Your Heart Out! Belated Valentine's Karaoke at OUUC on February 16
The Dispute Resolution Center of Thurston County (DRC) is seeking nominations for the 2023 Evan Ferber Peacemaker Leadership Award. Established in honor of DRC Founding Executive Director Evan Ferber, this annual award recognizes individuals who have demonstrated extraordinary leadership in strengthening civil discourse and promoting peaceful dispute resolution and civility. Members of the community are encouraged to…
January 28: 9:00 am-1:00 pm JUUstice Washington's 2023 Environmental Justice Legislative Summit. Registration & info here. Whidbey Island Native Connections Initiative's Interactive Zoom WORKSHOP: Roots of Injustice, Seeds of Change: Toward Right Relationship with Native Peoples January 22, 1:00–3:00 pm online. This is produced and hosted by the Friends Peace Teams and is open to…
Get Connected!
Choosing to actively participate in this religious community creates a deeper connection and dimension to your spiritual practice. Explore the many opportunities available; find those connections that speak deeply to you.