We have a variety of programs for adults planned this year! Join us for monthly Study/Action Circles, Book Group, Sunday Forums, and Classes.
Current Classes:
Fourth Thursdays 6:30-9 pm , on Zoom
(No registration required)
OUUC 2022-2023 Book List
Sept. 22 – The Four Winds by Kristin Hannah
Oct. 27 – The Vanishing Half by Brit Bennet
November 17 – After by Bruce Greyson B.D.
January 26 – Search by Michelle Hunevan
February 23 – The Last Painting of Sara De Vos by Dominic Smith
March 23 – Man's Search for Meaning by Victor E. Frankl
April 27 – Becoming Nicole: The transformation of an American Family by Amy Ellis Nutt
May 25 – The Violin Conspiracy by Brendan Slucomb
June 22 – Intimacies by Katie Kitamura
If you are interested in being on our mailing list or receiving the Zoom link, contact Nancy Brickell or Pat Sonnenstuhl. See the OUUC Connect/Realm Directory for contact information.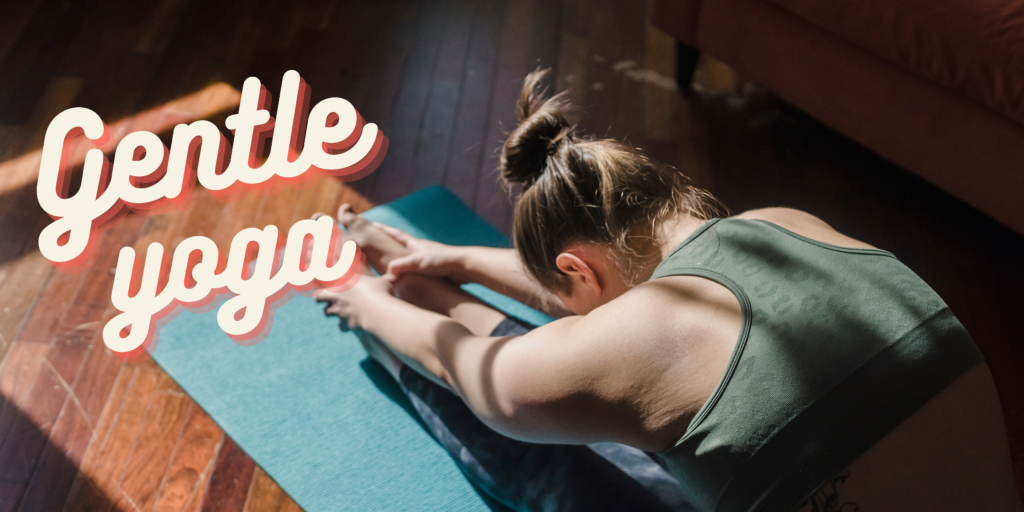 OUUC choir member June McKenzie will be offering an 8 week in person Gentle Yoga Class beginning January 11th and ending March 1st. The 75-minute class will start at 11:00 AM, end at 12:15 PM and meet at church.
This Gentle Yoga Class is not chair yoga, but it is for anyone from beginner to experienced. The moves are slower, and poses are held longer. Each class will focus on breathwork, alignment, and relaxation. Each class will end with deep relaxation. The only equipment you need is a yoga mat—a light blanket and pillow are optional.
June has been teaching yoga for 20 years in a variety of settings—with women in hospitals, youth detention centers and drug and alcohol treatment programs. Her background and studies have been in Hatha, Yin, Kundalini, and Anusara yoga practices.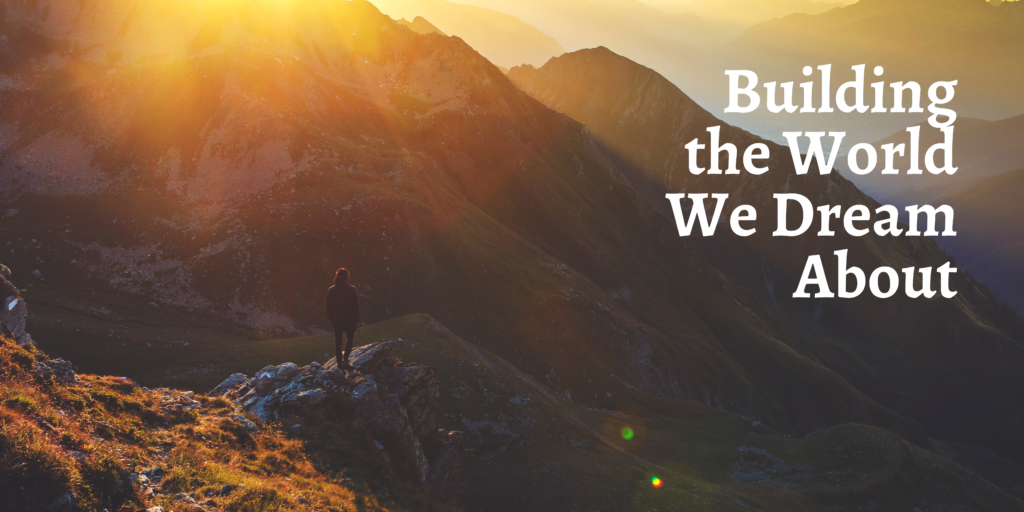 Building the World We Dream About
Facilitated by Rev Mary, Rev Sara, Tiffany Felch, and Anne Hundley
MultiPlatform (in person and on Zoom)
Thursday evenings 6:30-8:30 November 10th to May 18th
Building the World We Dream About is a Unitarian Universalist program that seeks to interrupt the workings of racism and transform how people from different racial/ethnic groups understand and relate to one another. The program creates opportunities for participants to practice dreaming our world otherwise, and then commit to new, intentional ways of being. As Unitarian Universalists, we hope developing antiracist, antioppressive, and multicultural habits and skills will lead us to build the multicultural world of beloved community we dream about.
The class has a total of 24 sessions. For those wishing to join for only certain sections of the class, we will ask that you do some "homework" to catch up on some of the earlier class sessions you missed.
Register for:
Past: Sessions 1-4: Our Stories and Identity
Sessions 5-8: Privilege, Race, and Power
Sessions 9-11: Unpacking Whiteness
Sessions 12-16: Healing, Accountability, Multicultural Competency
Sessions 17-19: Our Local Community
Sessions 20-24: Building the Dream
ABOUT THE OUUC ADULT EDUCATION PROGRAM
OUUC's adult education program offers a wide range of classes to help members and others in their spiritual development and in a broad variety of life skills, as well as to increase knowledge in specific areas, or just to have fun. The Adult Education Team reviews ideas for classes, finds and assists instructors, and publishes seasonal catalogs of the class offerings with the goal of supporting Lifelong Learning.
Registration for classes is open to all members and friends of OUUC and members of the larger community. To help us keep these offerings sustainable, we suggest a donation of $10 for a single session class, and of $20 for a longer course. The Pandemic has limited our ability to offer the many types of classes we have in the past, but we are always interested in your ideas.
To reduce the chance of class cancellations because too few people have signed up, please register at least a week before your class begins. Click on the title of the class you would like to take, and you should arrive at the Registration Page. Please contact us if you have problems.
Unless otherwise noted, all class leaders are members of the OUUC community who generously contribute their expertise, time and hard work to develop their course material, completely gratis. Please make every effort to attend all sessions of each class for which you have signed up, or let the class leader know ahead of time if you can't attend. Newcomers to OUUC can find classes relevant to this faith tradition marked with a chalice logo.
The Adult Education Team welcomes offers to lead future classes from members of the broader community as well as from the OUUC congregation. Please direct proposals or inquiries to the Adult Education Team, c/o the OUUC Office (dre@ouuc.org / 360-786-6383), or contact a committee member. A member of the committee will contact you and guide you through the process of setting up your class. Current members are: , Julie Rosmond, Linda Selsor, Gary Worthington (Chair), and Sara Lewis (Staff).