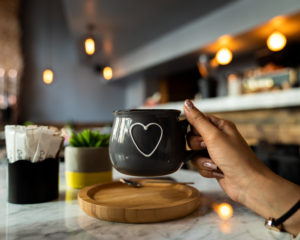 There's a lot in the world right now. I named just a few things in the homily last Sunday: on-going denial of the democratic process, the violent display of right-wing extremism, the Martin Luther King holiday, the upcoming inauguration, oh, and the pandemic. Add the inauguration, the impeachment, the vaccine, lots of transition. And that means lots of feelings. I named some of those too: sadness, rage, guilt, embarrassment and worry. Add gratitude, anticipation, glimmers of hope.  
How are you attending to your feelings? The only way I know of is through–feeling them (in appropriate ways and settings) calling on support as needed and riding them out. How do you feel all the feels? Where do you feel them? Who is your support? 
I was gratified that part of the inauguration events this week was a National COVID memorial service. We have lost over 400,000 people in the US to this virus. It is hard to take in how many lives this is. None of us has been untouched, some of us more than others. And, we have not had ways to mourn as a nation all the many losses over the past years and months. I watched the service and wept for all those lost, and for so many losses. If you didn't have the chance to watch this 24-minute service of prayer and music at the Lincoln Memorial Reflecting Pool, I encourage you to watch here.  
As we honored the Rev. Dr. Martin Luther King this week, I loved hearing this from young musicians of color: If I Was President-Remixed. Five artists, Las Cafeteras, Sa-Roc, QVLN, Mega Ran, and Boog Brown, in four cities and three Swing states came together to elevate a Collective Vision of America that represents Black, Indigenous, Working People of Color who changed the direction of the country. I pray that the next administration and our leaders are listening.  
In the days and weeks ahead, remember to grieve, to dance, feel all the feels.  
Blessings on your week. 
Rev. Mary