by Sara Lewis
This year we have been reminded each week at OUUC that "it's about connection, not perfection", and we've all been learning new ways to find that connection over distances and screens. One way the youth group has been staying connected is through online games, and they've found some good ones.
You all may wish to try some of these out for family and/or friend gatherings for your virtual holidays!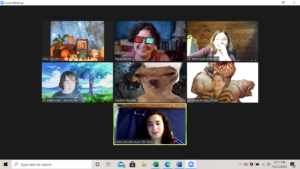 Games Tested and Approved by the Youth Group:
So gather your family or friends on zoom and give one of these a try. Have fun!