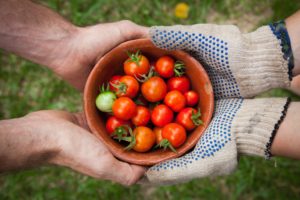 by Sara Lewis
Our Share the Plate Recipient for March and April will be GRuB, Garden Raised Bounty, a non-profit that has been promoting food security through gardening since 2001. You may have seen the GRuB farm on Elliot on your way to OUUC sometime; they are practically our neighbors.
GRuB has expanded to include more programs than just the veggie beds (as awesome as those are!) and the program we will be supporting is their Wild Foods and Medicines program. This program educates children and youth about native and wild plants, connecting them to food, culture, and place.
Tend, Gather, and Grow is a curriculum used to educate people in the wonders of plant life and the rich cultural traditions that surround wild plants and local landscapes. It's a K12 program for teachers and community educators, with a focus on serving Northwest Native and regional youth.
Please support the good works of GRuB during these share the plate months, and learn more about our community partner at: GRuB | Growing Healthy Food, People, and Communities (goodgrub.org)