Nominees for the Board of Trustees
Amy Bertrand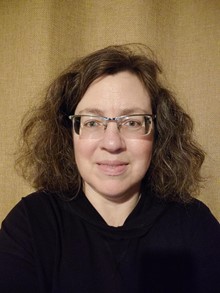 I am honored to be nominated as a new member of the OUUC Board of Trustees. I began attending OUUC almost three years ago after moving to Olympia from Lawrence, Kansas. I become a member in April 2019. During my connection with OUUC, I have enjoyed participating in several adult education classes, singing with the choir, and working as a member of the Stewardship Committee. Most recently, I assisted with Cottage Meetings, am participating with the study group on the UUA Commission on Institutional Change's Widening the Circle of Concern report, and am looking forward to being part of the newly-forming Full Moon Meditation Sangha.
Currently, I work with the Childhood Lead Poisoning Prevention Program at the Washington State Department of Health. I am a social worker, and support families across the state to mitigate the impact of toxic lead exposure. I've also become involved with leadership training and workforce development at DOH. Like many people, I've worked in a variety of areas. For the first 15 years of my professional life I practiced law in several different public and private settings. About 15 years ago, I shifted gears and got my social work degree – through which I've worked with teens and young adults, in arts-based settings, with juvenile offenders, and in hospice – and now in public health.
I grew up a farmer's daughter in a small rural community in NW Kansas, attending our local Methodist Church. I consider myself a curious lifelong learner and seeker. I love to read, sing and listen to music, make art and take photos, be outdoors exploring the natural beauty of Washington State, practice yoga and meditation, write in my journal, eat good food, and spend time with family and friends.
Arlene Colerick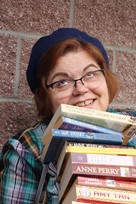 Born and raised in California, I went to high school in Huntington Beach, California (where we had both a water polo team and a surfing team, in addition to football, etc.). I attended Beloit College in Beloit WI, graduating with a B.A. in Theater Arts. I worked one professional theater job and decided I preferred to eat regularly, so I went to work in retail management, then for a large property management company in Laguna Hills, CA (Leisure World).  I met and married my husband Bob and had daughters Catriona and Sarah.  I resigned from my property management job to raise my girls. We all attended Palomar Unitarian Universalist Fellowship in Vista, CA. PUUF, pronounced "poof", where I attended adult R.E., the kids were in R.E., There was no choir so I sang with a regional concert choir.
We moved north to WA state in 1992. Sarah was 13 months old, and I made several forays into the Olympia area looking for the Unitarian Universalist service. Right address (Tumwater church), wrong time!  I sang with the choir on the second visit, volunteered to check in families for the photo church directory my first month or so, and signed the membership book soon after.
Here are some of the roles I've had since we joined the congregation:
Choir member most of the time I've been a member.
R.E. teacher for most age groups at different times,
Trained for and facilitated Our Whole Lives once for grades 7, 8, and 9, and last spring for grades 4,5, and 6.
Auction data team member several years
Stewardship team member for a couple of years
Emergency shelter overnight host and Camp Quixote host once each.
Books Brownies and Beans baker, cashier, greeter several years
Went to Transylvania with the OUUC Choir in 2004, then was a member then co-chair of Partner Church Committee for two years
Worked on the early version of the Addictions Ministry project when Arthur was minister
Current member of the Book Group
Since 2004 I've worked for Aramark which has the concession to operate the food services at The Evergreen State College.  I've done primarily office administration and human resources work, but last year was pleased to be chosen as Senior Marketing Assistant for the account, which I'm still doing in person.
Eric Ness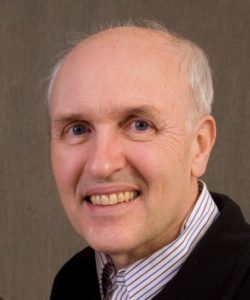 I started life as a Lutheran in Seattle. I was taught confirmation by a young minister who introduced me to the theologian Paul Tillich. I bought Tillich's book The Courage to Be, and I still have that book today. Martin Luther King's Ph.D. dissertation was a comparison of the Process Theology of Henry Nelson Wieman with the theology of Paul Tillich.
I became a Unitarian Universalist in mid-life when my children were young. I wanted to be with a church that was more aligned with my values, which are universalist. Later, I felt a call to the ministry. I went to Starr King School for the ministry in Berkeley and specialized in hospital chaplaincy. As I studied in seminary, I would take a walking meditation in the Berkeley hills as described in Thich Nhat Hanh's book Peace is Every Step. I developed a love for the outdoors as a Boy Scout. I experience hiking in nature as a healing activity. I got a job as a hospice chaplain for Providence Hospice in Olympia in September of 2001 and I joined OUUC at the same time. I interned under Rev. Arthur Vaeni and was ordained by OUUC. I taught Building your own Theology three times, was part of a Small Group Ministry, and preached a number of sermons. I was on the board of the Out of the Woods homeless shelter. I have very much enjoyed working with the Books Beans and Brownies book sale for many years. I am retired from hospice chaplaincy and enjoying more time for hiking adventures as well as family time.
Nominees for the Leadership Development Committee
Tim Ransom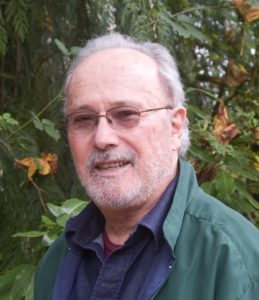 Tim and his family (wife, Melanie, and son, Lucas) started attending OUUC in 1995 and became members three years later. Somewhat new to Olympia, Mel and Tim were looking for community and religious education for Lucas. With OUUC they found all of that and much more.
Early on Tim was pleased to discover that his training as a process facilitator, educator and writer (he was working for the state in water quality protection for Puget Sound at the time) could be put to good use in the congregation. He served on the Religious Education, Buildings and Grounds, and Endowment Committees, as president of the Board of Trustees, and on the Leadership Development Committee. Tim taught OWL, and somewhere along the way was convinced that he could sing in the choir. He has contributed to OUUC publications (The Unitariana and The Commons), and to our work on governance, Share the Plate, and disaster preparedness. Currently, Tim is a member of the Faith in Action Leadership Team and the Health & Safety Team.
Tim grew up on the East Coast, where he went to prep school at Phillips Exeter and to Williams College. In 1965 he immigrated to the West Coast for graduate school at UC Berkeley, where he received a Ph.D. in Physiological and Comparative Psychology. His studies and an early career as a photographer took him twice to East Africa and then to the San Juan Islands, where he lived for 14 years and started his first family. He has worked as a professional musician, run an art gallery and frame shop, and was Curator of Collections at the Whale Museum in Friday Harbor. Tim retired from his position with the state in 2001 to work on a local history project that culminated in the publication, in 2020, of a book, For the Good of the Order: The Braget Farm and Land Use in the Nisqually Valley.
Pat Sonnenstuhl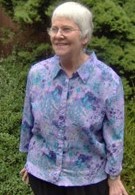 Pat joined OUUC in April of 2016. She had been attending for about a year and decided to join that year. Pat found the congregation welcoming, friendly and vibrant. She was attracted to the Adult Education program because she is a lifelong learner and knew the program was dynamic. She was also comfortable with the theology of OUUC. Pat works behind the scenes in several areas, especially groups that work on projects (such as Adult Education, Friendship Dinners, and the annual BBB book sale). She has reliable computer skills including MS Office programs and WordPress and she is retired so has more time to help others. Most recently she has become valuable with Zoom skills, especially for small groups. She was attracted to OUUC because several longtime friends attended regularly, and she was ready to leave a mainline church. She has found a home of spiritual growth, warmth and recognition, and appreciation for her gifts. She is a retired Certified Nurse Midwife and Hypnotherapist and has a special interest in health care issues and Mindfulness.