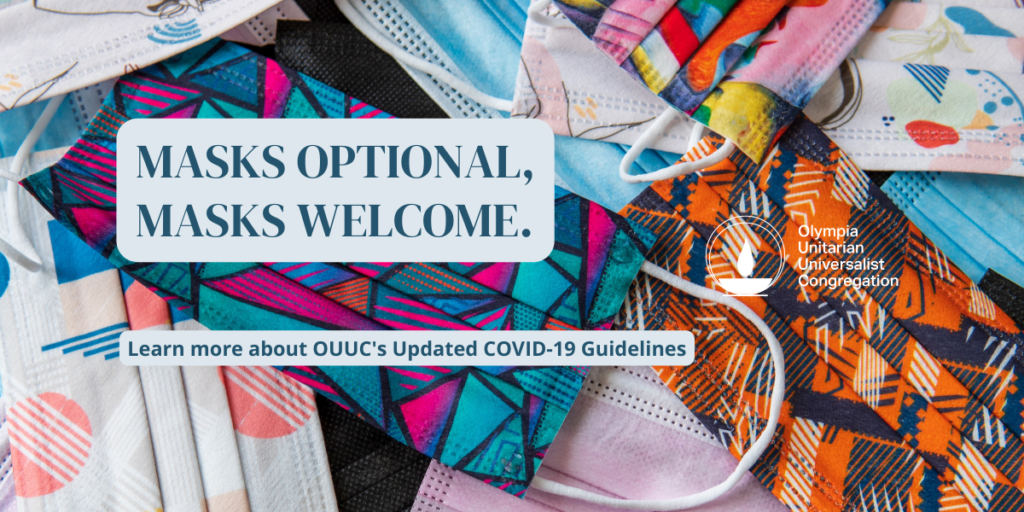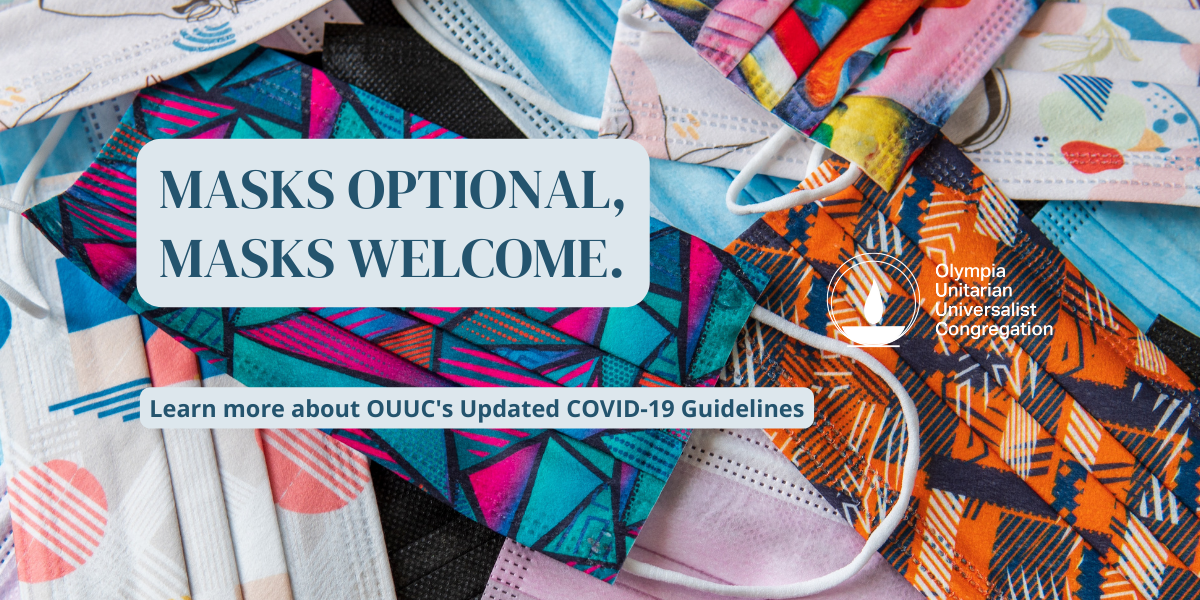 As of January 25, 2023, The OUUC Health & Safety Task Force has decided to move to masks optional at OUUC.
This means that each person has the choice to wear a mask or not and masks are welcome. We remind you to please join us online if you have any symptoms.
Thanks for your care for our community.
OUUC Phased Reopening Guidelines November 2022
OUUC Group Building Use Checklist