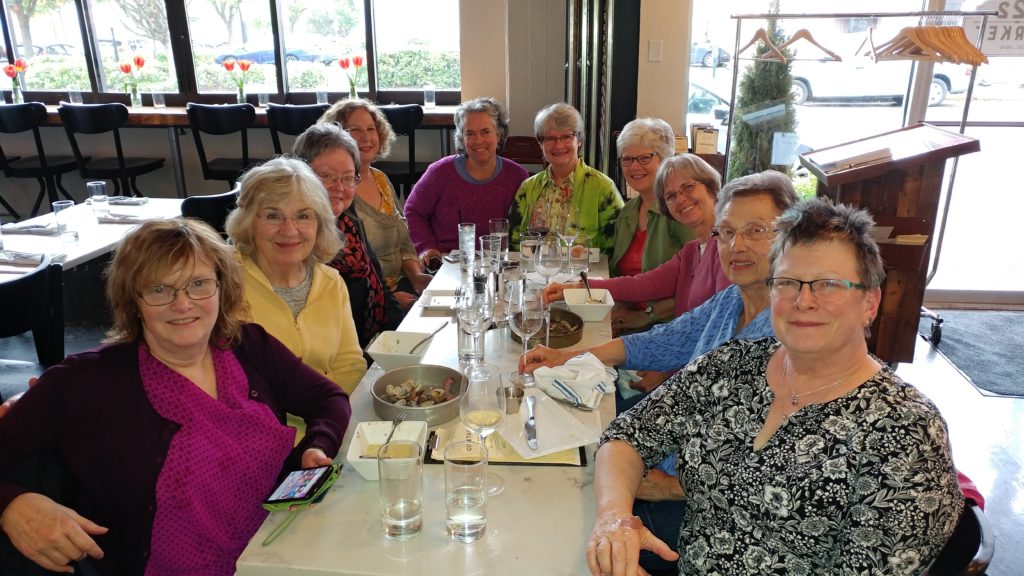 PUGs (Powerful Unitarian Universalist Gals) – All women are welcome to join us for fellowship and conversation. Wednesdays 10:00 – 11:30 am, PUGs at OUUC meets in the Youth Room. You may bring a beverage in your own container. Group contact: Pat Sonnenstuhl.
Ladies Unitarian Social – All who identify as women and are affiliated with OUUC, and their guests, are welcome at Lady Unitarian Social Hour. We meet weekly on Tuesday afternoons from 4:30 to 6:00 pm to share conversation and refreshments. Please feel free to drop in at any of our weekly gatherings. Group contact: Meliz Maatta or Emily Ray.
Guy's TGIT meets on Thursdays at 4:30 pm. Group Contact: Bernie Brady.
MUGs (Mighty Unitarian Guys) meets for eclectic discussions every Thursday morning from 10:00 to 11:00 am at Phoebe's Pastry Café, 1800 Cooper Point Rd SW. Men of all ages are welcome. Group contact: Otto Buls.