What is Our Whole Lives (OWL)?
Our Whole Lives is a comprehensive sexuality education program developed by the Unitarian Universalist Association and the United Churches of Christ. It is holistic and values-based, and grounds sexuality in the "3 R's": Respect, Responsibility, and Relationships.
OUUC endeavors to offer all age levels of OWL on a regular basis, but our schedule has been disrupted by Covid-19.
For the 2022-23 School Year, we will be offering:
7th-9th Grade Our Whole Lives, On Thursday Evenings 6:30-8:30pm. Space is Limited. Please join us for a Mandatory Parent Orientation on September 15th, 6:30-8:30pm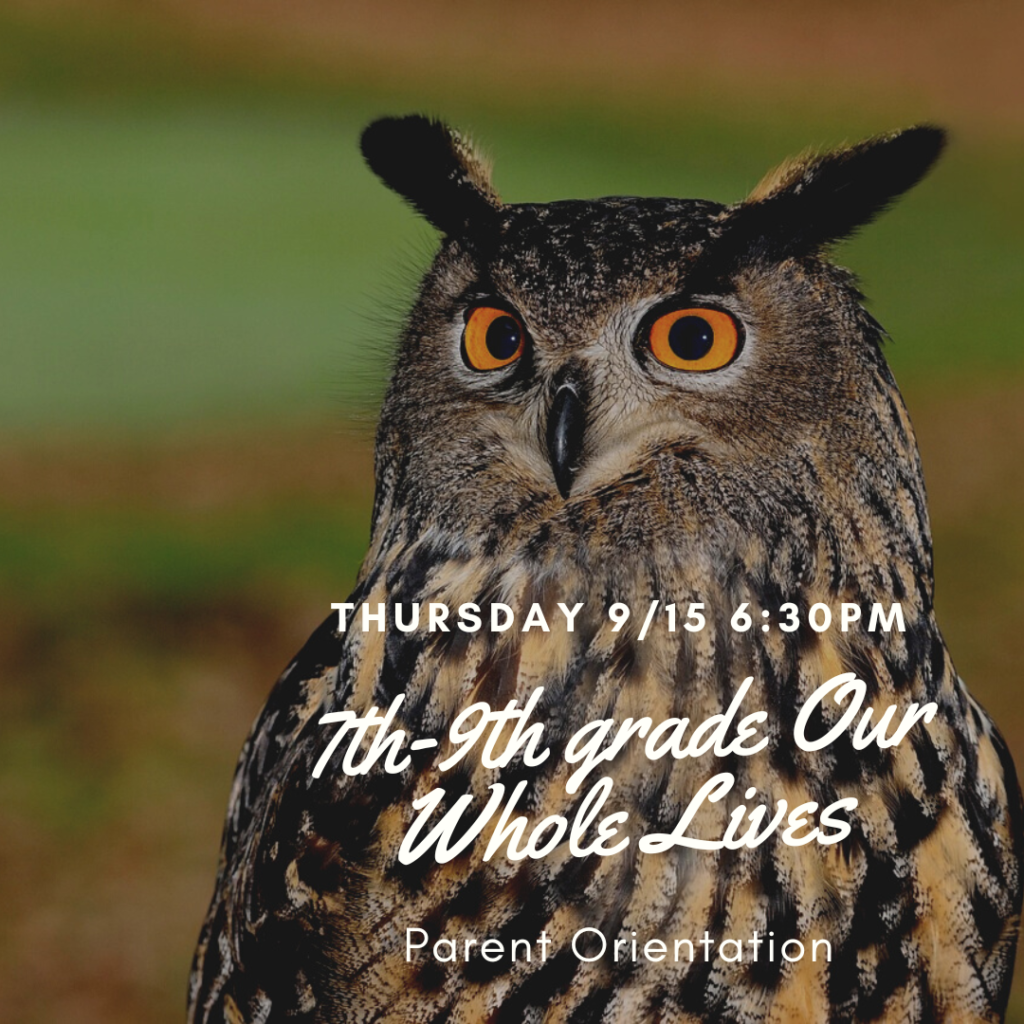 4th-5th grade Our Whole Lives. Sometime in the winter.
For questions about OWL, please contact our Director of Community and Faith Development