Each year we at OUUC direct a significant portion of our resources to groups outside the congregation through programs like Share the Plate, Books, Brownies and Beans, and the annual auction's Raise the Paddle. The activities of these groups in the greater community reflect our values and advance OUUC's vision, mission and goals well beyond our own reach.
Recently two groups, Help Us Move In (HUMI) and the YWCA, sent thanks for our contributions and impact on their ability to serve the community. HUMI (http://helpusmovein.org/) received $13,300 from OUUC between 2019-21 and said our contribution "resulted in $52,120 being available to partner service providers…, bringing the total helped from OUUC donations to 297 children and their families…" The following graphic illustrates the allocation of these funds.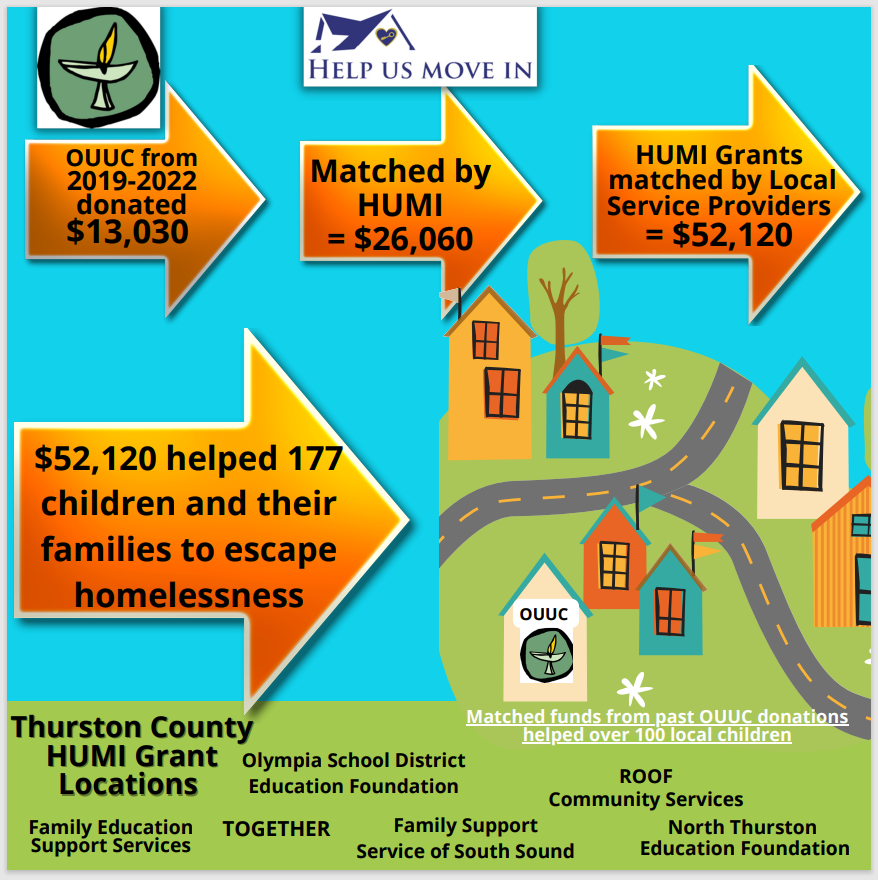 The YWCA sent a brief video acknowledging the impact of our donation on their goals of eliminating racism and empowering womxn, particularly through their ongoing Intercultural Foundations program (https://www.ywcaofolympia.org/what-were-doing/intercultural-foundations/). Watch the video below:
Thanks to HUMI and the YWCA for keeping us informed, and thanks to the OUUC Congregation for supporting such excellent partners in our community.
Submitted by Tim Ransom